VMware QuickDocs
I started this collection as a way to bookmark what I have learned so I don't forget.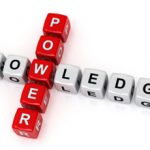 I have assembled these from hands-on learning time in my lab as well as working with customers. I am publishing them in the hope that they will also help others as they go about managing their environments.
These QuickDocs will serve as living documents – evolving over time.  Feel free to bookmark this page and come back often to see what has been added.  If there are links you feel are essential and you don't see them – let me know and I will add them to the list!