It's that time – VMworld has come and gone.  Now there are new ideas and new releases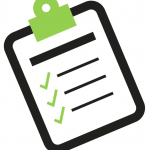 that need explored.    No better time to start your VMware vSphere Upgrade Planning!
Taking the time to plan your upgrade can lead to better results.  This can lead to less hassle and stress for you as well as a smoother process for your organization.  It is time well spent!
Continue reading for a review of the tools that can help you upgrade like a pro!
VMware Product Lifecycle Matrix – One of the first things to understand is how much time do you have on your current products until they are out of support.  Do you know how long your vCenter and vSphere versions are supported?  What about other VMware products?  The Product Lifecycle Matrix can help you figure that out.