VMware Stickers
Many people in IT use stickers as a way to show what they enjoy.  Some enjoy just filling up their laptop cover with stickers.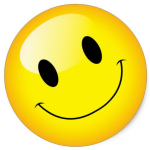 I've always wanted to stretch my creative side and thought I would create some to share.  I've only completed one so far but have ideas for others!
Ohio VMUGs
Ohio has 5 different VMware User Groups or VMUGs (Toledo, Cleveland, Central Ohio, Ohio SLED, Cincinnati).  One of the fun things about my job is that I get to work with customers in each group.   I thought it would be neat to create a sticker to celebrate that amount of love Ohio has for VMware!  I have been handing these out at VMware events I can attend.  Feel free to download the master image if you want to print your own  (or look at the file to learn how to create your own sticker).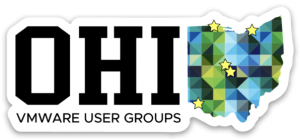 ---
 Disclaimer:  Using the StickerMule links on this page will get both of us $10 off an order!