vToolbelt – September 2018
Upcoming Events

VMware Evolve Columbus (10/16) – Join VMware at the Hyatt Regency in Columbus and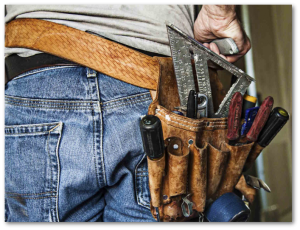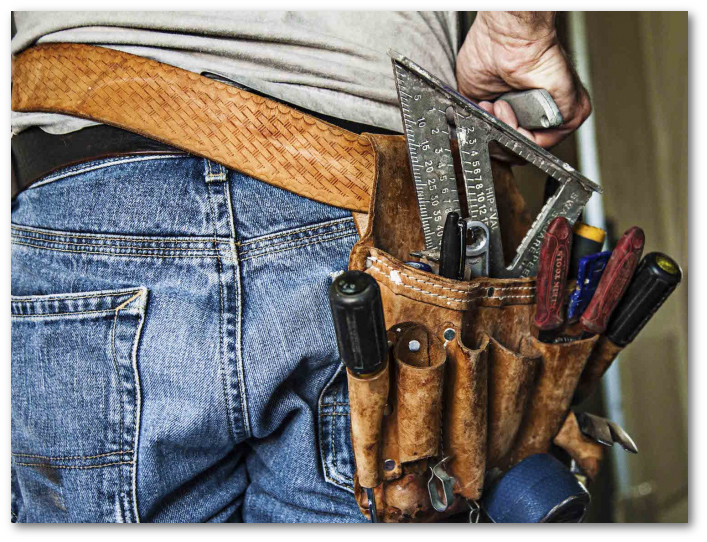 catch up on the latest from VMworld – and learn from customers and experts on how to assess your current environment and refine your strategy.  There are tracks for IT Pros as well as IT Leaders.  You can learn more and register here.
VMworld 2018
VMworld Europe is in Barcelona from November 5-8, 2018
A few thoughts on Support
As you may know vSphere 5.5 ran into End of General Support (EOGS) on September 19th.  I've had a few questions asking if this means the product will stop working.   vSphere licenses are perpetual – there are no date checks or support contract validations that would make vSphere stop working.  After General Support, a product moves into a Technical Guidance phase.  You can read more on what that means.

Support Watch
The following is a list of a few key products that you should consider upgrading to stay in a supported version.  You can review the entire list in the VMware Product Lifecycle Matrix.
| | | |
| --- | --- | --- |
| Product | Date | Support Ending |
| Airwatch Console 9.1 | 10/26/2018 | General Support |
| App Volumes 2.10 | 11/24/2018 | Technical Guidance |
| App Volumes 2.12 | 12/06/2018 | General Support |
| Identity Manager 2.9 | 10/26/2018 | General Support |
| vRealize Automation 7.0, 7.1, 7.2 | 12/17/2018 | General Support |
| vRealize Orchestrator 7.0, 7.1,7.2 | 12/17/2018 | General Support |
| vRealize Log Insight 4.0, 4.3, 4.5 | 11/15/2018 | General Support |
There are 2 proactive notifications you can sign up for that can help you stay up-to-date
Security Announcements – VMware publishes security advisories on their website.  You can also sign up to receive these via e-mail.
Product Updates – Did you know you can sign up to be notified when critical patches are released for VMware products?  This can be very important to avoid landmines in your environment.  Learn how to enable VMware Product Updates and sign up today!
Notes from the Field

One of the great things about thin-provisioned VMs is that you don't have to commit space until it is really needed.  But what about when that space is no longer needed?  Say when someone copies a 50gb file and then realizes they don't need it any longer.  This may be an extreme example; but over the lifespan of a VM even small changes can add up and suddenly those thinly provisioned VMDKs aren't so thin any more.  Let me introduce you to Unmap.  This can help get some space back.  It does have some requirements (in terms of Guest, vSPhere & your Storage provider).  You can get a good overview of Unmap on vsphere-land.com.  One of the new enhancements in vSphere 6.7 Update 1 and vSAN is that Unmap is automatic.    @vmpete wrote a very good article on understanding vSAN Maintenance Mode and Ensuring Accessibility.
If you need to change the VMDK provision type of a large number of VMs, you might be able to use this PowerCLI script.  If you use Cisco UCS hardware you might want to check out this script which says it can report on UCS hardware & firmware versions.  Two more scripts that you may find interesting:
As built – This script aims to document an environment
vRealize Operations Manager has 2 recent versions out.  6.7 has been out for a while.  7.0 was just released in the last week or so.  If you have an older version installed and want to migrate to either of these you need to know about some changes to metrics that are introduced in 6.7.  The vRealize Operations Upgrade Center has some really good information on upgrading to either of these versions, as well as a tool that can help you understand if the metrics changes will impact your environment.  There is also a document which describes what has changed, as well as some possible ways to re-create some of the metrics.  You may also find the Metrics Definitions helpful.
If you are interested in learning more about NSX, you might check out the vBrownbag episode – I don't have a clue how to deploy Micro-segmentation.  Where do I start?
I'll wrap up this month with a video link I found telling the Unofficial History of VMware.