VMware vSphere Upgrade Planning
It's that time – VMworld has come and gone.  Now there are new ideas and new releases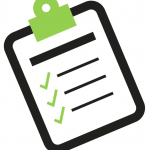 that need explored.    No better time to start your VMware vSphere Upgrade Planning!
Taking the time to plan your upgrade can lead to better results.  This can lead to less hassle and stress for you as well as a smoother process for your organization.  It is time well spent!
Continue reading for a review of the tools that can help you upgrade like a pro!
VMware Product Lifecycle Matrix – One of the first things to understand is how much time do you have on your current products until they are out of support.  Do you know how long your vCenter and vSphere versions are supported?  What about other VMware products?  The Product Lifecycle Matrix can help you figure that out.
VMware Interoperability Matrix – One of the next steps in planning is to understand how different versions of VMware products work with each other.  The place to research this is the VMware Interoperability Matrix.  This tool can help sort out if your current version of vROPs will work with the new version of vCenter
VMware Hardware Compatibility List – Another step in planning is to ensure that your hardware (servers, storage, and components) are supported to run the versions of VMware products that you are running.  Being listed as supported is more than just being able to get help should something go wrong.  The VMware Hardware Compatibility List verification process encompasses significant testing and validation to ensure that VMware products work the same way – every time.
A few other things to consider:
If you are upgrading multiple VMware products at the same time, there is an upgrade sequence
Don't forget to review the Release Notes for the Products you are upgrading
You are backing up your vCenter right?
What 3rd party tools are integrated with your environment?  ( backup, monitoring, etc).  These all need to support your new version
Lastly – Test – All the things!
My next post will be on upgrading vCenter and should be available the week of October 25th.   If you want to be notified when it is available – subscribe to my YouTube Channel.