vToolbelt – February 2018
And here we are at the end of February already!  Time and tech continue to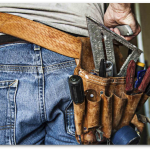 keep moving.  If the weather outside is too cold for you to get outside – there is plenty of VMware news in this newsletter to keep you busy – treadmill or not!
Upcoming Events

Toledo Q1 VMUG (March 7th, 2018) – This is for those of you in the Northwest part of Ohio. The Toledo VMUG is meeting again!  This event is Wednesday, March 7th from 11:30am-1:30pm.  Lunch will be provided. VMware Staff Engineer Tom Zukowski will be presenting on NSX.  Get more information and register here.
Central Ohio VMUG UserCON (April 3, 2018) – Save the date, and plan to be at the Convention Center in Columbus on April 4 for one of the largest VMUG events in the mid-west!  View the Agenda and register.
Cincinnati VMUG UserCON (September 11, 2018) – Save the Date!  I'll post more details here when available…
VMworld 2018
VMworld 2018 call for papers is out!  Have you integrated VMware solutions and technologies in an innovative way? Do you have a best practice or individual technical tips and tricks to recommend? Can you tell us about an amazing app that leverages VMware solutions to improve your business? We want to hear about it.
VMworld US returns to Las Vegas on August 26-30th 2018.
VMworld Europe will be back in Barcelona from November 5-8 2018
Notes from the Field
VMware Cloud on AWS– Here are some guides that can help you start to plan for VMC on AWS.   Develop your understanding of how vSphere will work day-to-day with this Operational Model whitepaper.   A separate whitepaper will help with Cloud Migration Planning.  Planning for the cloud is one thing, how do we migrate our on-premises VMs to the cloud?
If that is TL;DR – check out this video series:  Preparing for Cloud Connectivity and Understanding Connectivity Options.   If you are looking farther out and want to do IOT or serverless, you might explore AWS GreenGrass.  The VMware Hands-On Labs also have a number of labs where you can actually do some setup and test things out:
HOL-1887-01-EMT – VMware Cloud on AWS – Getting Started
HOL-1822-01-NET – VMware NSX Cloud – Secure Native Workloads in AWS
HOL-1884-01-HBD – VMware Cloud Services – Getting Started
NSX – Want to know the various NSX components talk to each other?  Check out this nifty NSX Communications Diagram. You can also download a Logical Views Cheat Sheet. Did you know that NSX can run in multiple clouds and on multiple Hypervisors?  Learn about NSX-T.   NSX 6.4 comes with the upgrade coordinator.  In the past you may have had to log into the various components to upgrade.  Learn how the Upgrade Coordinator makes this process easier.
Walk through the NSX troubleshooting process in this blog series on common troubleshooting scenarios from vSwitchZero.  Thinking of heading down the container route?  Learn how you can use NSX and Kubernetes together.  For those using vRA and NSX – did you know you can use Log Insight to get the firewall rules for each tenant?
Wanting to get started with NSX?  Check out these on-demand webcasts which walk you through different parts of setting up your virtualized network.  580 pages of free NSX reading.
vSphere – Did you know that vCenter 6.5 Update 1d includes updated HTML5 functionality?  We are marching towards the end of the flash client!
If you haven't opened PowerShell yet.  Now is the time to start.  Check out these tips for getting started.  If you are running Pure Storage, you can finally give VVOLs a look.  You will never look at LUNs the same…
If you haven't tried vSphere Update Manager to upgrade/patch your hosts – give it a try!  You'll never boot servers from CDs again!    Once you do update your hosts, you should update the VMware Tools in your guests.  While you are certainly welcome to right-click each VM, there are a few ways to automate the update.  You can even use SCCM to do it.  If you aren't really certain what VMware Tools do – check out this primer.
Horizon – If you use AppVolumes, would it be useful to know which apps are actually used.  VMware has developed a PowerShell script to query the AppVolumes database and pull some metrics out that may be useful.  It sounds like this was developed for cloud providers; but it may still be useful – and possibly extendable…
If you use NVIDIA GPU cards for graphics intensive desktops or GPU-enabled applications, you will soon be able to utilize vMotion in these scenarios.
Ever want to hear how other organizations deploy and use Horizon?  At VMworld 2017, VMware's Simon Long discusses  the internal Horizon deployment project at VMW.  Go behind the scenes and learn some of the secret sauce.  Another topic that I get frequently is how others are handling Windows 10 upgrades in VDI.
If you are new to AirWatch or are considering using it – there is a free AirWatch fundamentals course you might try.
Storage – Learn how vSAN and Site Recovery Manager can be used together to provide a complete solution for site availability.  Learn the fundamentals of vSAN 6.6 Networking in this video primer. vRealize Operations and Log Insight are fully integrated into vSAN.  Together they can help improve your vSAN day-to-day operations.  Did you know that VMware Update Manager (VUM) can now upgrade vSAN?  Thinking of setting up a vSAN stretched cluster?  Learn how VM Swap files behave in stretched clusters.    If you are considering deploying vSAN in a ROBO environment (2-node Remote Office / Branch Office) scenario, there are some witness network design considerations to take into account.
When running vSAN, you need to maintain a certain amount of slack space (20-30%) in order to change storage policies.  VMware's Jeff Hunter discusses why vSAN Slack space is so important in the Virtual Blocks blog.
Many customers explore building their own HCI system.  There is quite a lot of discussion on this topic.  Make sure you consider the full system life-cycle before deciding to build your own.  It may not save as much as you think…
Running vSphere on iSCSI is a topic that comes up in many customer conversations.  Take a look an updated Best Practices Guide for iSCSI and vSphere.  The vSAN Migration Guide has been updated recently as well.
A few more bits
Have a good month!  For those who are stuck in the cold, dreary February weather – don't despair – it will be time to cut the grass all too soon!