vToolBelt – March 2019
vToolbelt March 2019
Welcome to the middle of March and Saint Patrick's Day!  February flew by so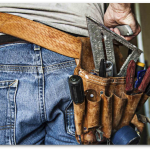 fast I missed it. Conference season is starting to spin up.  In this edition of vToolbelt, we have important information for those upgrading to Horizon 7.8 or NSX 6.4.4.    There are also a few links to tools that can make your life easier.  Pop open your favorite Irish Beverage and do some reading!
Upcoming Events
---
Cincinnati VMUG
Join the Cincinnati VMUG team on the University of Cincinnati campus for an overview of VMware AppDefense and Carbon Black.
March 28, 2019 / 11am-1:30
Register
---
Central Ohio VMUG UserCON
At this free, one-day conference, you will:
Connect with hundreds of VMware users in your area
Attend educational sessions on the latest industry trends and topics
Get an inside look at exciting VMware and partner products and services
Experience product demonstrations first hand
Mingle with industry experts
April 2, 2019 / 8:00 AM
Register
---
Product Watch
The following VMware products are nearing the End of General Support.  You can find the full list on the VMware Lifecycle Product Matrix.
AirWatch Console
9.2 – 3/21/19
Identity Manager
3.0, 3.1 – 3/21/19
Fusion 10 – 3/26/18
Workstation 14 – 3/26/19
NSX-T 2.0/2.1 – 9/7/19
vRealize Business for Cloud
7.4, 7.5 – 4/12/19
vROPS – 6.6/6.7 – 8/23/19
vROPs for Horizon
6.5 – 3/21/19
Horizon View 6.x – 6/19/19
User Environment Manager 9.2 – 5-16/19
vRealize Network Insight
3.9 – 3/20/19
vRealize Log Insight 4.6/4.7 – 8/23/19
Notes from the Field

vSphere
Recently the Virtually Speaking Podcast ran a poll and did an episode on Virtual Admins favorite tools. There are a number of really useful tools on the list.  I had not tried AsBuilt script (#6) before.  This could be a very useful way to generate documentation for an environment.
VMware announced in November 2018 that the External Platform Service controller is being deprecated and created a tool to help migrate those to embedded.  Learn more about the vCenter Server Converge Tool.
When troubleshooting, it can be useful to know the log file locations for vSphere & vCenter Server.
With vSphere 6.7, a new feature is available for EVC mode – VM-level EVC mode!  Learn about the differences between Cluster-level and VM-Level EVC mode.
Another feature in 6.7 is a monitoring service called vSphere Health.
Did you know you can create vCenter alerts for tasks such as folder creation?
Horizon & End User Computing
Horizon 7.8 was just released. Find out what's new in this release.  An important thing to know before upgrading – one of the changes in 7.8 can affect sites that use multi-domain or logon as current user settings.  A change for security may appear to break the users logon process.  Learn more about this at:
Introducing the Digital Workspace Topology Tool.  It can easily help generate diagrams for Workspace ONE and Horizon environments.
NSX
NSX-T 2.4 is out and there is a long list of enhancements!  Watch a demo of the NSX-T Context-aware firewall.
If you are starting to plan your upgrade to NSX-V 6.4.4, be sure to include this reading in your prep – particularly if you are grouping objects.   This is in the release notes but worth calling out!
vSAN
If you are running vSAN and use PowerCLI, you need to check out the PowerCLI Cookbook for vSAN.
Revisit your understanding of how vSAN handles disks that are degrading.
If you have changed you the ClomRepairDelay settings (from the default 60 minutes) on your hosts, you need to be aware of a change in vSphere 6.7.  There is now a cluster-wide setting called Object Repair Time!  This setting allows you to change the time that vSAN waits before re-syncing objects to comply with their storage policy settings.  This can be very useful during long planned maintenance windows.
vSphere 6.7 Update 1 provides some flexibility on MTU sizes for vSAN stretched clusters and the witness.
Looking for an older copy of the newsletter?  Check out the archive.