vToolbelt – August 2019
I've been on Summer Hiatus; but summer break is one of those good thing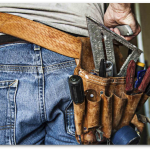 s that must eventually come to an end.    I hope that everyone has found some time to get away and re-charge your batteries during the busy summer season.
Upcoming Events
Central Ohio VMUG – 8/6/19
COVMUG is doing a hands-on lab with Docker & Kubernetes.  Bring your laptop for this 8a-2p meeting where you will get hands on keyboard lab time with containers.  Go to VMUG.COM and register
Ohio SLED VMUG – 8/13/19
The Ohio SLED VMUG meeting will have presentations on Day 2 Operations  by the OARnet TAMS (Matt Lydy for Gov and Arron King for EDU).  There will also be a group discussion on IT Careers in SLED.  Register at VMUG.COM
---
Product Watch
The following products are nearing the End of General Support.  You can find the full list on the VMware Lifecycle Product Matrix.
AirWatch Console 9.3 – 9/14/19
App Volumes 2.13 – 10/13/19
Identity Manager 3.2 – 9/14/19
NST-T
2.0, 2.1 – 9/7/19
2.2 – 9/18/19
ThinApp 4.7.3 – 10/31/19
User Environment Manager 9.3 – 1/4/19
vCenter Converter Standalone 6.2 – 12/14/19
vRealize Automation 7.3 – 12/17/19
Log Insight 4.6 – 8/23/19
vRealize Network Insight 3.9 – 12/20/19
vRealize Operations Manger 6.6 – 8/23/19
Workspace ONE UEM Console
9.4 – 11/2/19
9.5 – 1/2/20
Notes from the Field
VMware Skyline is an optional proactive service that you can sign up for.  It is freely available for any customers with active support contracts at Production Support or higher.  Skyline can help identify issues in your environment before they become service interrupting problems.  When you do have a problem, Skyline can help your Support Engineer get to the core of the problem faster and a Skyline feature called Log Assist can take the chore out of uploading logs to VMware support.  There is a video on how Skyline works.  I encourage you to take a few minutes learn more about Skyline and get started today.  If you have questions about the service – let me know!
Site Recovery Manager
Site Recovery Manager 8.2 was recently released.  One of the big features is that SRM is now available as a virtual appliance.  There are a number of other new features in this release you might want to read up on.
vSphere
If you ever wanted to learn more about the NIC Teaming methods available in vSphere, VMISS.NET has a good guide.  If you are troubleshooting networking in vSphere, the ESXi CLI has some commands to list information on the NICs.
I was working in my lab the other day and needed to move from a distributed switch to a standard switch.  Not that we do this all the time; but I did find a blog article which covers the process of moving a VMKernel Port from a vDS to a VSS.  I bookmarked it and thought you might want to as well…
One of the things on my to-do list (other than painting the spare bedroom) is to look at Packer.  This is a tool that can help automate your template builds – no matter what automation tech you are using.  I would much rather download this and give it a spin.  If you prefer to paint – call me…
If you haven't taken a look at Log Insight you should.  One person was able to setup a dashboard to easily find out who deleted a VM.  This is just one of the many things it can do.
NSX
I found a few new blogs that you might find useful:
SpilltheNSXT.com – A number of troubleshooting articles as well as connecting NSX-T to DHCP
my-sddc.net – Articles that go into depth on microsegmentation and connecting NSX-T to Active Directory
The VMware Press library has a number of NSX books that are free to download.
Horizon View
I was at a customer round table event recently and discovered a new blog that you should check out – GO-EUC.com.   There are a number of really good articles here – particularly involving Windows 10.
Working to improve login times in your environment?  Have you checked out the VMware Logon Monitor?  This monitors user logon events captures metrics to help you troubleshoot.
VMworld 2019
VMworld begins at the end of the month.  You can stream the keynotes at VMworld.com.  I will be sending updates as often as I can on Twitter.
I'll leave you this month with a deep dive into a technology we all take for granted:  vMotion.