vToolbelt – May 2020
I hope finds you well!   If you get a minute, remind me what season it is. My house experienced killing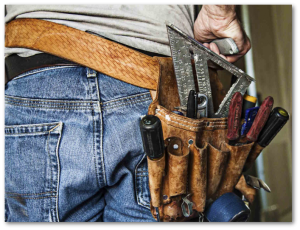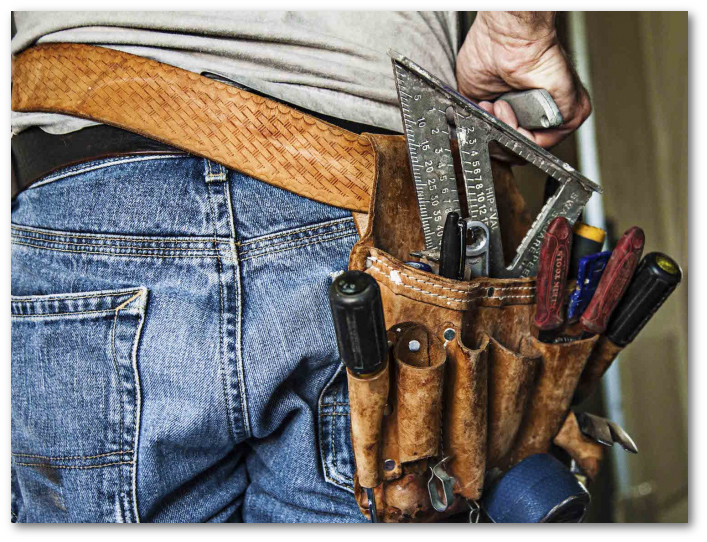 frost and 70+ degree weather within a few days of each other. I am sure many of you felt it as well.   I can't tell if we are in Ohio or Florida…

Upcoming Events
vSAN 7.0 and the Software Defined Data Center
Date: June 2nd
Time: 9am Eastern
This virtual event will review vSAN 7.0 – the cornerstone of the Software Defined Data Center. In this session we will do an overview of vSAN for those who need a refresher, delve into the new features that were released then dive into a live demo of vSAN where we will show the power of Hyper Converged Infrastructure and how it is transforming the modern data center. We look forward to seeing you in this interactive session!
Guest Speaker:
Max Abelardo  – VMware Systems Engineer
​
Technical Advisories
vCenter Server Internal Certificate Expiration – If your vCenter server (Appliance or Windows) was deployed as 6.5 Update 2 or later, the Security Token Service (STS) signing certificate may have a 2-year validity period.  Depending on when your vCenter was deployed, this may be approaching that expiration date.  There is no vCenter Alarm for this condition.  I highly recommend you take a few minutes and check your environment and proactively replace the certificate if needed.
KB 79248: Simple ways to check the STS certificate expiration date
KB 76719: Scripted/automated method to replace STS certificate
A friendly reminder about Adobe ending support for Flash
If you haven't heard, Adobe has announced that they are ending support for Flash in December 2020.    If you have not yet upgraded your vCenter Server to 6.7 Update 3, you are using a version of vCenter which requires Adobe Flash for the vSphere Client.   Once Adobe makes the Flash Player End-Of-Life, browser manufactures are expected to pull the software from their browsers.  This will make managing your environment difficult.  The VMware vSphere Blog has an article about the vSphere Web client and your options.    The short version:
Upgrade your vCenter.  Your ESXi hosts don't have to be at the same version.  There is a vCenter-ESXi interoperability chart that can help you determine if your hosts can be managed by newer vCenter versions.
If you cannot upgrade to a verison of vCenter that supports the HTML 5 client, you should proactively setup a computer with a browser that supports flash, test that it can manage vCenter and turn off all updates (browser, Adobe, OS) that might impact flash availability
Are you managing Android devices with Workspace ONE Unified Endpoint Management?  There are some changes regarding Workspace ONE UEM & Android Enterprise coming in November 2020 you will want to review.
Product Support Watch
The following products are nearing the End of General Support.  You can find the full list on the VMware Lifecycle Product Matrix.
Core vSphere
vCenter Server & ESXi 6.0 – 3/12/20
Horizon View / Workspace ONE
App Volumes 2.14 – 5/29/20
User Environment Manager 9.4 – 5/29/20
User Environment Manager 9.5 – 9/06/20
Unified Endpoint Management Console builds

1811 – 6/17/20
1902 – 9/14/20
1903 – 10/22/20
1905 (SAAS) – 10/24/20
NSX
vRealize Suite
Log Insight 4.8 – 10/2/20
Lifecycle Manager 2.0-2.1 – 9/20/20
Notes From The Field
If you are always on the look out for update stencils to keep your documentation current – check out the new VMware Visio Stencils and Icons for 2020!
vSphere 7 is out – here are a few articles that highlight some of the new features
Did you know that VMware publishes a vSphere upgrade sequence which can help you plan the order in which to upgrade your VMware Products?
The vSAN team published updated Guidance on vSAN Operations.
If you are trying to reproduce an issue and need to know when this occurs in the logs, you can go to the ESXCLI and insert a log marker that you can search for – just before you repeat the steps.
If you haven't given vRealize Orchestrator a serious look you should check out the Automating with vRO series on YouTube.    Anyone with a vCenter license can use vRealize Orchestrator and it can help automate nearly any task!
A little history recap that may date me – Steven Bellovin recalls the history of Usenet.
Have a good month!