vToolbelt – June 2020
Hello – I hope this finds you well and your summer off to a positive start.   There are a lot of VMware events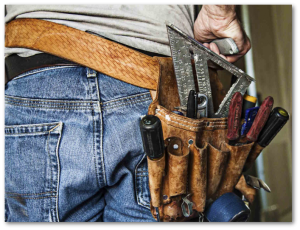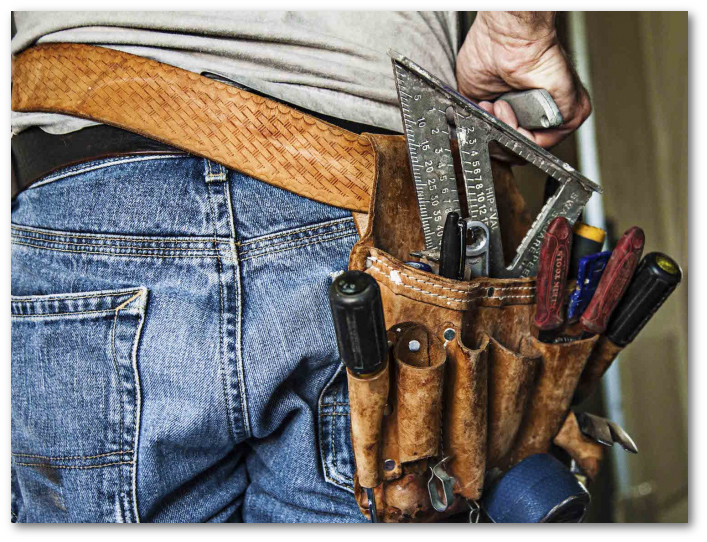 coming up!  They are all on-line and free – make sure you review the list to see what might be interesting to you!
We will start off with two very important pieces of good news
The End of General Support date for vCenter Server & ESXi 6.7 has been extended to October 15, 2022.   Previously, 6.7 shared the same end date as version 6.5 (November 15, 2021).
VMware is offering a complimentary 6-month Digital Learning subscription to the Premium edition of the VMware Learning zone.  You must register for this prior to November 6, 2020.  You can learn more about this free offering and register here.

Upcoming Events
Cleveland Virtual VMUG – Unlock the Power of vSAN Storage Policies
Date: June 18th
Time: 4:30PM Eastern
The Cleveland VMUG will host a discussion on vSAN policy options and their implications with regard to performance and operations. Latency, throughput, rebuild times for failed drives- all these things are subject to the decisions made about policies applied to objects through SPBM. Learn how to optimize your vSAN policies to make the most of your software-defined storage.
Guest Speaker:
Josh Fidel – Principal Solutions Architect – Advizex
---
Indianapolis VMUG Virtual UserCON
Date: June 25th
Time: 9am Eastern
One of the largest VMUG UserCONs has gone virtual for 2020!  This opens up the event to many more people than before!
At the UserCON you will find people who can not only make an impact on your day-to-day projects, but also on your future career. VMUG UserCons are created by VMware users for VMware users, and are FREE day-long events geared to empower you through education, training, and collaboration.
Hit the link below to find out more about the agenda and register!
---
VMware on VMware – How VMware IT adopted and deployed Carbon Black
Date: June 25th
Time: 12-1pm Eastern
VMware IT Security rapidly deployed Carbon Black Cloud throughout our enterprise of 31K devices and drove adoption within the security operations framework. We'll share our strategy for adoption and deployment of Carbon Black Cloud, as well as lessons learned from our global deployment at scale.
---
VMware on VMware – How VMware Migrated its largest workloads ever to a new Data Center
Date: June 30th
Time: 12-1pm Eastern
VMware IT moved its critical production workloads to a diferent physical data center with only four hours of downtime. We will share the critical roles that planning and prioritization play, and also review how we prepared our network to facilitate the migration and how we leveraged a minimum of downtime to unravel the complexity.  Read more in the blog.
---
VMworld 2020
Date: 9/29-9/30
VMworld has gone virtual for 2020!  Here are a few highlights about the event:
Two days of "simu-live" content
Highly produced, TV-like event
Free registration begins on June 23 and will include General Session & Keynote talks, as well as breakout sessions
Check out VMworld.com for more information
---
Technical Advisories

vCenter Server Internal Certificate Expiration – If your vCenter server (Appliance or Windows) was deployed as 6.5 Update 2 or later, the Security Token Service (STS) signing certificate may have a 2-year validity period.  Depending on when your vCenter was deployed, this may be approaching that expiration date.  There is no vCenter Alarm for this condition.  I highly recommend you take a few minutes and check your environment and proactively replace the certificate if needed.
KB 79248: Simple ways to check the STS certificate expiration date
KB 76719: Scripted/automated method to replace STS certificate
A friendly reminder about Adobe ending support for Flash
If you haven't heard, Adobe has announced that they are ending support for Flash in December 2020.    If you have not yet upgraded your vCenter Server to 6.7 Update 3, you are using a version of vCenter which requires Adobe Flash for the vSphere Client.   Once Adobe makes the Flash Player End-Of-Life, browser manufactures are expected to pull the software from their browsers.  This will make managing your environment difficult.  The VMware vSphere Blog has an article about the vSphere Web client and your options.    The short version:
Upgrade your vCenter.  Your ESXi hosts don't have to be at the same version.  There is a vCenter-ESXi interoperability chart that can help you determine if your hosts can be managed by newer vCenter versions.
If you cannot upgrade to a verison of vCenter that supports the HTML 5 client, you should proactively setup a computer with a browser that supports flash, test that it can manage vCenter and turn off all updates (browser, Adobe, OS) that might impact flash availability
Are you managing Android devices with Workspace ONE Unified Endpoint Management?  There are some changes regarding Workspace ONE UEM & Android Enterprise coming in November 2020 you will want to review.

Product Support Watch
The following products are nearing the End of General Support.  You can find the full list on the VMware Lifecycle Product Matrix.
Core vSphere
vCenter Server & ESXi 6.0 – 3/12/20
Horizon View / Workspace ONE
App Volumes 2.14 – 5/29/20
User Environment Manager 9.4 – 5/29/20
User Environment Manager 9.5 – 9/06/20
Unified Endpoint Management Console builds

1811 – 6/17/20
1902 – 9/14/20
1903 – 10/22/20
1905 (SAAS) – 10/24/20
NSX
vRealize Suite
Log Insight 4.8 – 10/2/20
Lifecycle Manager 2.0-2.1 – 9/20/20
Notes From The Field
A few VMware sites you may want to bookmark
ports.vmware.com – This page allows you to lookup ports and protocols info for a variety of VMware products.  Very handy when it is time to configure your firewall.
configmax.vmware.com – If you need to know how many NICs a vSphere host can handle, or virtually any maximum for any VMware product – start here.
Free e-book – Network Automation for Dummies
vSphere 7 – ESXi System Storage Changes – Learn about updates to the ESXi boot device in vSphere 7