vToolbelt – September 2020
Hello and Happy Friday!   A few updates about VMworld are below.  If you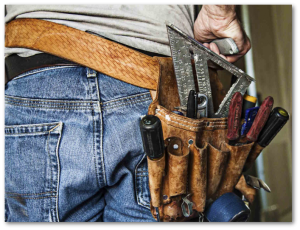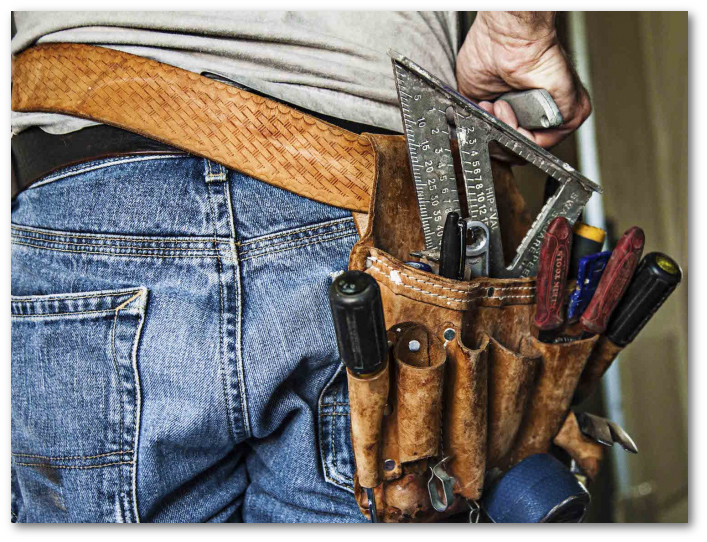 haven't been before this is a great opportunity to see what kind of information you can learn.  This year it will be virtual.  The best part is that you can attend VMworld for free!
Free Training Resources
VMware is offering a complimentary 6-month Digital Learning subscription to the Premium edition of the VMware Learning zone.  You must register for this prior to November 6, 2020.  You can learn more about this free offering and register here.
Upcoming Events
---
VMworld 2020
Date: September 29th
VMworld has gone virtual for 2020!
Free Pass – available to EVERYONE!
Full Conference Attendee – $299 USD. (There will be a limited number of full conference passes available, register early to secure your seat!)
Here are a few highlights about the event:
Two days of "simu-live" content
Highly produced, TV-like event
Free registration begins on June 23 and will include General Session & Keynote talks, as well as breakout sessions
Free Pass – available to EVERYONE!
Full Conference Attendee – $299 USD. (There will be a limited number of full conference passes available, register early to secure your seat!)
Check out VMworld.com to review the Content Catalog.  That is the list of breakout sessions that will be available.  The Schedule Builder is available and you can register for the breakout sessions you want to attend.
---
Technical Advisories
vCenter Server Internal Certificate Expiration – If your vCenter server (Appliance or Windows) was deployed as 6.5 Update 2 or later, the Security Token Service (STS) signing certificate may have a 2-year validity period.  Depending on when your vCenter was deployed, this may be approaching that expiration date.  There is no vCenter Alarm for this condition.  I highly recommend you take a few minutes and check your environment and proactively replace the certificate if needed.
KB 79248: Simple ways to check the STS certificate expiration date
KB 76719: Scripted/automated method to replace STS certificate
A friendly reminder about Adobe ending support for Flash
If you haven't heard, Adobe has announced that they are ending support for Flash in December 2020.    If you have not yet upgraded your vCenter Server to 6.7 Update 3, you are using a version of vCenter which requires Adobe Flash for the vSphere Client.   Once Adobe makes the Flash Player End-Of-Life, browser manufactures are expected to pull the software from their browsers.  This will make managing your environment difficult.  The VMware vSphere Blog has an article about the vSphere Web client and your options.    The short version:
Upgrade your vCenter.  Your ESXi hosts don't have to be at the same version.  There is a vCenter-ESXi interoperability chart that can help you determine if your hosts can be managed by newer vCenter versions.
If you cannot upgrade to a verison of vCenter that supports the HTML 5 client, you should proactively setup a computer with a browser that supports flash, test that it can manage vCenter and turn off all updates (browser, Adobe, OS) that might impact flash availability
Are you managing Android devices with Workspace ONE Unified Endpoint Management?  There are some changes regarding Workspace ONE UEM & Android Enterprise coming in November 2020 you will want to review.
Product Support Watch
The following products are nearing the End of General Support.  You can find the full list on the VMware Lifecycle Product Matrix.
Horizon View / Workspace ONE
Horizon 7.5 – 11/30/20
App Volumes 2.15 – 12/13/2020
User Environment Manager 9.6 – 12/13/20
Unified Endpoint Management Console builds

1902 – 9/14/20
1903 – 10/22/20
1904 – 10/24/20
1905 (SAAS) – 10/24/20

Identity Manager 19.03 – 11/16/2020
Fusion 11 – 12/19/20
Workstation 15 – 12/1920
NSX
NSX-T 2.4 – 9/7/20
Network Insight 4.0, 4.1, & 4.2 – 12/20/20
vRealize Suite
Log Insight 4.8 – 10/2/20
Lifecycle Manager 1.3 – 12/17/20
Lifecycle Manager 2.0 – 9/20/20
vRealize Automation 7.4, 7.5 – 12/17/20
vRealize Orchestrator 7.4, 7.5 – 12/17/20
vRealize Business for Cloud 7.5 – 12/17/20