vToolbelt – August 2021
I know many are looking to upgrade to vSphere 7.0 Update 2.  If your hosts use USB Boot Media (SD-Cards, USB Sticks, etc) there is some important information you need to read before you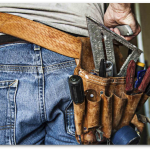 upgrade.    Refer to the information in the Notes from the Field section below for full details.
Upcoming Events
VMworld 2021
October 5-7, 2021
Registration is now live.  You can register for free on VMworld.com.  Key Dates:
Content Catalog – Became available on July 20th.  This allows you to browse information on what content will be available and help you start to plan your schedule.
Schedule Builder – will open on September 14th.  This will allow you to sign up for sessions.
The event itself will be from October 5-7 and is on-line.
In addition to the General pass (which is free), a Tech+ Pass is available for $299/individual.    A comparison of the options is available here.
Product Support Watch
The following products are nearing the End of General Support.  You can find the full list on the VMware Lifecycle Product Matrix.
Horizon View / Workspace ONE
Dynamic Environment Manager 9.9 – 9/17/21
Dynamic Environment Manager 9.10 – 12/12/21
Horizon 7.10 ESB – 9/17/21
Identity Manager 3.3.2- 10/17/2021
Workspace ONE UEM Console 2001 – 8/26/21
Workspace ONE UEM Console 2003 (SaaS Only) -9/6/21
Workspace ONE UEM Console 2004 (SaaS Only) – 10/3/21
Workspace ONE UEM Console 2005 (SaaS Only) – 12/10/21
Workspace ONE UEM Console 2006 (SaaS Only) – 12/17/21
NSX
NSX Advanced Load Balancer 18.2 – 8/31/21
NSX-T Data Center 2.5 – 9/19/21
HCX 3.5.3 – 10/30/21
vRealize Suite
Lifecycle Manger 8.0, 8.1, 8.2 – 10/17/21
Log Insight 4.8 – 10/31/21
Log Insight 8.0, 8.1 – 10/17/21
vRealize Operations Manager  7.5 – 10/31/21
vRealize Operations Manager  8.0.1, 8.1 – 10/17/21
vRealize Network Insight 5.0-5.3 – 10/31/21
vRealize Orchestrator 8.0-8.2 – 10/17/21
General
Fusion 12 – 12/14/21
Workstation 16 – 12/14/21
Site Recovery Manager 6.5, 8.1, 8.2 – 11/15/21
vSphere Replication 6.5, 8.1, 8.2 – 11/15/21
Notes from the Field
vSphere 7.0 Update 2 and USB-based Boot Media (SD Cards/USB Sticks) – If your ESX hosts boot from these devices – you need to read this important information before you upgrade as the boot devices you are using may have issues.
vSphere 7 Update 2 introduces changes to core storage used by the Hypervisor and increases the I/O requirements past the endurance thresholds of some SD cards.  This change is described in the vSphere 7.0 Update 2 VMware ESXi Installation and Setup Guide.  On  page 12 of the guide, it specifies that the ESX-OSData partition "must be created on high-endurance storage devices".
Currently,  information about the internal SD cards can't be checked on the VMware Compatibility Guide, as hardware manufacturers do not provide that information to VMware. Please be aware that the hardware vendors are responsible for managing and updating their information listed in the compatibility guide.   If you have questions about the endurance specifications of your SD Cards – please check with your hardware manufacturer.
KB 83376 – discusses the issues that can arise when the SD card boot device has exhausted its write capability.  This KB also describes a work around VMware has developed to allow low endurance SD Cards to work with vSphere 7 Update 2.  It involves a manual one-time config change which moves certain highly accessed files to a RAM Disk. This should become automatic in a future release of vSphere 7.x.
While this should help with vSphere 7.x, I am not sure what the future holds for SD Cards as ESX boot devices.    If I had to guess, I would imagine that the I/O requirements will increase over time as ESX continues to evolve.
It is probably  advisable to consider adding higher performance/endurance boot devices into a future budget or into your next hardware refresh plan.
In other news
VMware Skyline Advisor – This is a free proactive tool from VMware that can help:
Prevent problems in your environment
Plan future Upgrades
Upload Support requests automatically or with just a few clicks (and without watching the counter as the support bundle uploads)
Skyline Collector – this is the on-prem appliance that makes Skyline work. If you haven't upgraded it lately – make sure you are on version 2.7 to get all of the latest features.   Of course why don't you set the collector to upgrade automatically?  You will sleep better with one less thing to do! ?
If you haven't installed it; but still want to check it out – try the Hands on Lab for VMware Skyline!