vToolbelt – January 2020
I hope everyone had a Happy New Year!  2020 is off to a rapid start.  I continue to write 2019 as the date (per usual).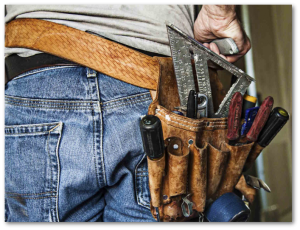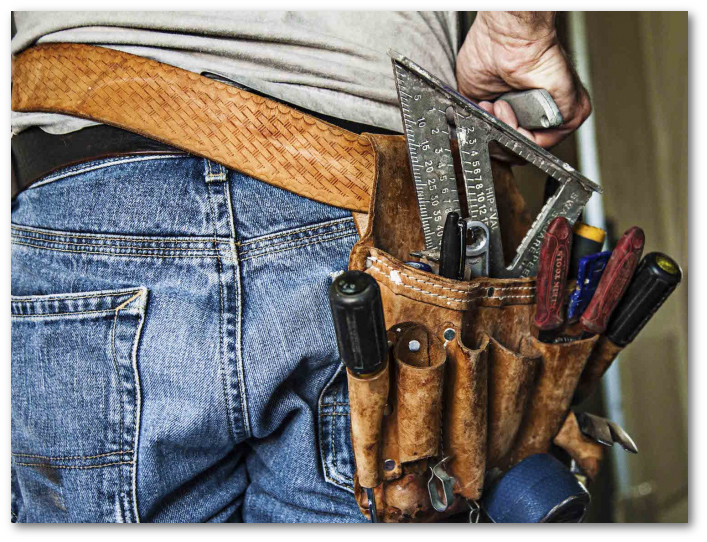 Product Support Highlight
A number of core vSphere products are nearing the end of General Support (particularly vSphere 6.0 & vCenter Server 6.0 in March).  You can find out the exact date in the Product Watch section.
Upcoming Events
---
Cleveland VMUG
Date: Tuesday, January 28th
Time: 9:30AM – 4:00PM
Learning Docker & Kubernetes on a boat!
Docker and Kubernetes have become household words in most IT shops during this session you will have the opportunity to learn about them hands-on.  We will discuss basic constructs then put that knowledge into action in provided lab environments.  You will have the opportunity to deploy, operate and troubleshoot container applications.  You should leave this session with a basic knowledge of how to operate Kubernetes in enterprise environments.  Lunch will be included during this six-hour event at the LeanDog HQ in Cleveland.
Requirements: Each attendee needs to bring a laptop with wireless connectivity that will allow them to operate the labs.  In order to access the labs everyone will need to have a free mylearn.vmware.com account.   Attendees need to verify their ability to login to mylearn.vmware.com in advance of the lab.
Register at VMUG.COM
---
Toledo VMUG
Date: Wednesday, January 29th
Time: 11:30AM – 1:30PM
The first 2020 meeting of the Toledo VMUG has been scheduled for January 29th!  It will be held at the Better Business Bureau of Northwest Ohio & Southeast Michigan (7668 Kings Pointe Road Toledo, OH 43617)
This meeting will focus on security and the requirements and challenges that faces companies every day. Centracomm is the sponsor.
Register at VMUG.COM
---
Product Watch
The following products are nearing the End of General Support.  You can find the full list on the VMware Lifecycle Product Matrix.
Core vSphere
vCenter Server & ESXi 6.0 – 3/12/20
vSAN 6.0, 6.1, 6.2 – 3/12/20
vSphere Data Protection 6.0 & 6.1 – 3/12/20
vSphere Replication 6.0 & 6.1 – 3/12/20
Site Recovery Manager 6.0 & 6.1 – 3/12/20
vRealize Log Insight 4.7 – 4/11/20
vRealize Operations Manager 6.6.1 & 6.7 – 4/30/20
Horizon View / Workspace ONE
App Volumes 2.14 – 5//29/20
Identity Manager 3.3 – 5/2/2
User Environment Manager 9.4 – 5/29/20
Workspace ONE UEM Console 9.6 – 2/13/20
vRealize Operations for Horizon 6.6 – 3/20/20
NSX
NSX-V 6.3 – 2/2/20
NSX-T 2.3 – 2/28/20
Notes From The Field
If you are using Microsoft Active Directory as SSO for vCenter (and any other apps), you may want to take a a few minutes to check the SSO config of the app.  Apparently Microsoft will be changing how AD handles LDAP requests in the March 2020 updates.  Any LDAP requests that are not using TLS could be negatively impacted.  BLOGS.VMWARE.COM has a nice write up on how these changes to MS LDAP Channel Binding & Signing could affect vCenter.
Have you ever thought about using Paravirtualized adapters in your VMs.  In busy VMs, this configuration can increase throughput and lower overhead.  There are some things to keep in mind when making the switch to paravirtualized I/O adapters in your VMs.
vSAN is a great shared-storage system for VMware environments.  There are guidelines around slack space (aka free space) on the vSAN datastore.  In anticipation of a new version of vSphere (no news yet I am afraid), it is a good time to Revist vSAN Free Capacity Recomendations.  There is also an updated document on vSAN Operations Guidance.
If you are running Instant Clones in Horizon View, you may have run into issues troubleshooting issues inside the desktop VM because the Instant clone is is deleted right after the user logs out.  You can temporarily prevent Instant Clone VMs from being deleted after use to help make troubleshooting a little easier.  I do say temporarily because their is an important caveat to this – You will not be able to edit the settings of the pool while this change is in effect. The article has the full details.
VMware tools  have many uses.  In addition to helping the VM run more efficiently, there are 2 other uses that you haven't considered.  Beginning with version 11, VMware Tools now have the fundamentals in place to help facilitate Application Discovery and Network Discovery.
If you were not aware, User Environment Manager (UEM) has been renamed to Dynamic Environment Manager (DEM).  A short while ago, Microsoft released the Windows 10 Fall Creators Update (build 1709) which included several feature updates which unlock some new capabilities.  VMware Dynamic Environment Manager takes advantage of these to help improve user experience – 1st Login time and Customizations (Start Menu Edge browser, File Type Associations, etc).
If you are looking at NSX-T or already running it, I found a new blog you may want to follow. Spill the NSX-T is personal blog from a VMware Global Support Services Engineer that has a number of good articles focused the T derivative of NSX.
For some of you it may be time to think about training.  In addition to traditional instructor led courses, there are 2 options you might consider:
Enterprise Learning Subscription – This is a paid 365-day subscription to a learning platform. If you are planning on taking 2 traditional courses this option may be more cost effective. ]  A few highlights:
Live On-Line courses you can take at your own pace.
certification vouchers are included in the cost
This does require 5 students to start a group
Basic Learning Subscription – This is a free 365 day subscription to:
Over 1300 technical videos
65 short, self-paced courses
Perfect for a refresher or introductory-level learners
Prepares you for the VMware Certified Associate (VCA) exam
Sign up at VMware MyLearn
Have a good month!