VMware Horizon LOG4J Remediation – did you apply the right patch?
I have heard some confusion from customers about the proper way to remediate Horizon environments for LOG4J.  I wanted to review the highlights for you.
If you operate a VMware Horizon environment please take a moment and review the following notes: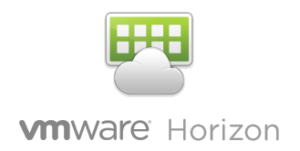 Verify your installed Horizon releases are from December 19th – The Apache software foundation released updated guidance after VMware initially published a release for Horizon on December 16th.  The new guidance required updates which were made available on December 19th.
Verify you have updated all affected Horizon components – The components affected will vary based on the version you are running (as not all versions used the LOG4J component).  Affected components can include:

Connection Server / Security Server
HTML Access
Universal Access Gateway
Horizon Agents for Windows and Linux
Cloud Connector
vRealize Operations for Horizon Desktop Agent
All of this information is covered in detail by KB 87073.
For links to guidance on all VMware products affected by LOG4J – please refer to the VMware Security Advisory – VMSA-2021-0028.