Support ending for vSphere 6.5 and 6.7 in Six Months
It may be hard to read; but the end of the road is coming for vSphere 6.5 and 6.7 in terms of General Support. These versions were released in 2016 and 2018.  vSphere 6.5 and 6.7 will run into End of General Support on 10/15/2022.  You can search for end of support dates for any VMware product on the VMware Product Lifecycle Matrix. ? Video: Using the vSphere Lifecycle Matrix
What does this mean?
vSphere is a term that generally refers to the combination of vCenter Server and the ESXi Hypervisor.  After 10/15/22, these products will transition from General Support to Technical Guidance.  In this state, support for VMware products centers around web-only support that focuses on providing links to known workarounds for less critical issues.  Phone and Zoom-based support are not available.  For the more information, refer to the VMware Product Lifecycle Policies.
If you haven't already started planning the upgrade of your environment – now is the time to do so.  Continue reading for a few helpful tips!
Upgrade Planning Tips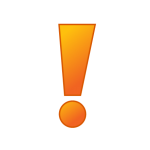 I have made short videos covering many of the planning tools that VMware offers. Click on the ? Video Playlist: Upgrading vSphere series next to any topic to watch a short video with some tips of how to get the most out of these tools!
Here are a few key steps that can help ensure your upgrade to vSphere 7 is a success:
Review the VMware Hardware Compatibility List for the various hardware devices in your environment  ? Video: Using the VMware HCL
Hardware
perform tests on hardware (servers, interface cards, etc) to ensure they work with a given release of vSphere.  OEMs are also responsible to develop device drivers for their hardware
Make sure to check firmware and drivers for compatibility! These are tested as well and may require an update.
Check the VMware Interoperability Matrix for other VMware Products you operate   ? Video: Using the VMware Interop Matrix
This will help you verify that the versions you have installed will work with vSphere 7.  It can also help identify other products that need to be upgraded
Don't forget to check compatibility between vCenter and ESXi – If your ESX hosts are older than 6.5 you will need to upgrade before your vCenter can be upgraded to version 7.  The Interoperability tab can help verify this
Make sure to check out the Upgrade tab!  Depending on how many versions behind you are on a product, you may need to make an "intermediate upgrade" before you can make it to version 7.
Watch out for "back-in-time" upgrades!  Development continues on multiple versions of VMware products concurrently.  There are some circumstances that can cause an older version to be released at a later point in time than a newer version.  An example of this would be the remediation for the Log4J vulnerabilities. These out of order builds are not-compatible for a direct upgrade.  Check out
for more explanation on back-in time upgrades.
Check Third-party products for VMware compatibility
This includes any software system that interacts with vSphere.  This list of products can include:

Backup and Recover
Disaster Recovery
Reporting Tools
Automation Tools
Consider setting up a test environment
Every environment is slightly different.  While it isn't always in the budget, I do recommend setting up a small test environment if you can.  This not only allows you to test with real-word hardware and settings; but can also act as a trial run for those running the upgrade.
A few other items to check:
Make sure you know the root passwords to your ESXi hosts.  If you have issues with the vCenter upgrade, you may need to get quick access to ESXi
Verify that your support contracts are current.  I have had more than one customer call after running into an upgrade issue – only to realize they forgot to renew their support contracts.
Do your ESXi hosts boot from SD-Cards or USB sticks?  VMware guidance is to begin migrating away from these types of boot media as they do not have the write endurance for future versions of ESXi. KB 83376 discusses the issues that can arise when the SD card boot device has exhausted its write capability.
Post Upgrade To-Do List
vCenter Server 7 can create a file-based backup of your configuration.  If you ever need to restore you can re-install vCenter using the settings stored in this backup file.
Setup VMware Skyline – This is free to anyone with a valid support contract and can save you 20-30 minutes each and every time you call VMware support.  It can also help identify issues in the environment and propose courses of action before your users are impacted. 
What are your go-to steps when planning a vSphere upgrade?  Let me know in the comments.  I would love to hear them!