vToolbelt – May 2023
Important Updates
This edition of the newsletter is being sent a few days early to deliver important news on Log Insight.
If you operate Log Insight 8– there is an important update you should review, test, and deploy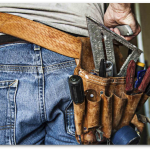 immediately.  This new version (8.12) will  resolve 2 issues.
You can download the upgrade pack (PAK) for the new version (8.12) from VMware Customer Connect.
Please note – Log Insight is now known as Aria Operations for Logs.    This is part of the re-branding of the vRealize Suite to Aria Suite that was announced at VMware Explore last year.  You can read more about this later in the newsletter.

Upcoming Events
---
VMware Explore 2023
Las Vegas, Nevada
August 21-24 2023
Registration is open!
---
Product Support Watch
The following products are nearing the End of General Support.  You can find the full list on the VMware Lifecycle Product Matrix.
vSphere – vCenter and ESXi
Cloud Foundation
Skyline– Free to upgrade – learn how.  This tool is free, easy, and useful.  If you are not using Skyline yet, check it out !
Skyline Collector 3.2 – 8/25/23
NSX 
NSX Advanced Load Balancer 20.1.x – 7/31/23
NSX Advanced Load Balancer 21.1.x – 8/31/23
HCX 4.3.9 – 8/22/23
HCX 4.4 – 7/14/23
HCX 4.5 – 10/13/23
Disaster Recovery
Site Recovery Manager 8.5 – 10/01/23
vSphere Replication 8.3, 8.4 – 4/1/23
vSphere Replication 8.5 – 10/01/23
Horizon View / Workspace ONE
Horizon 7.13 – 4/30/23
Dynamic Environment Manager 10/2106 – 7/15/23
Identity Manager 3.3.6 – 7/18/23
Workspace ONE UEM Console 2109 – 6/22/23
Workspace ONE UEM Console 2111  – 7/13/23
Workspace ONE Access 21.08  – 9/06/23
ThinApp 5.x – 7/13/23
vRealize Suite
Automation

8.8 – 4/28/23
8.8.1 – 6/9/23
 8.8.2 – 7/12/23
 8.9 – 8/9/23
 8.9.1 – 9/6/23
8.10 – 10/11/23

Orchestrator –

8.8 – 4/28/23
8.8.1 – 6/9/23
8.8.2 – 7/12/23
 8.9 – 8/9/23
 8.9.1 – 9/6/23
8.10 – 10/11/23

Lifecycle Manager

8.8 – 4/28/23
8.10 – 10/11/23

Identity Manager – 3.3.6 – 7/18/23
---
Notes from the Field
We are currently looking for customers interested in joining an Enterprise Learning Subscription.  The ELS is a 365-day subscription that provides all you-can-consume training in an on-demand/on-line format.  While at least 5 individuals from OARnet clients are required to start a subscription, each student chooses their own courses and learns at their own pace.  There are currently a few customers interested. Reach out to myself or Carahsoft to learn more, get current pricing, or be added to the list.
vSphere 8 Update 1 has been released
Here are a few highlights of what is included.  Check out the Release Notes links below for all of the details
vSphere (vCenter Server | ESXi)

vSphere Configuration Profiles launch (out of preview)
Okta Identity Federation
vSphere Distributed Services Engine adds support for new GPUs
Support for Heterogenous vGPU profiles
Skyline Health Diagnostics integrated into vCenter

vSAN

Disaggregated Storage support for vSAN ESA
Optimizations for Performance, Durability, and Flexibility
Cloud Native Storage Support
VMware Skyline Updates
The Skyline Advisor portal has been updated to version 6.8.  This new version brings a number of new Proactive Findings and support for the re-brand of the vRealize Suite to Aria
A new version of the Skyline Collector appliance (v3.4) is also available to support these changes.  If you have enabled Auto Updates, this will be done on the schedule you have selected.  You can also initiate the upgrade manually.  I made a video covering the steps to manually upgrade your Skyline Collector.
If you haven't used VMware Skyline before, I highly encourage you to learn how Skyline can save you time and help avoid the impact of known issues.
vRealize Suite has been renamed Aria Suite
The VMware vRealize Suite is being renamed to VMware Aria Suite.  This was announced at VMware Explore 2022.     In the near future, you will begin seeing new versions of existing products begin to adopt this name change in both On-Premises and SaaS products.  New products are planned for the VMware Aria suite as well.  To learn more, visit the VMware.com.
Scripting
A helpful blogger has written a script that can Export & Import vCenter Global permissions.    This could be really useful for auditing who has access and as a backup that can be used to quickly re-create permissions if needed.
 VMware has released Power Actions.  This is a fling that can be used to easily share PowerCLI scripts with everyone in your organization.  This makes it easy for anyone to harness the power of the scripts you write!
Managing space on vCenter
vCenter servers can run out of space on the local filesystem.  You may have run into this as you were planning an upgrade.  One way to fix this is to grow the affected partition.  Another technique that may help is to Remove Old Archive files in the VCSA.
Creating Links to specific inventory objects in vCenter
Did you know that you can generate a link to a specific inventory item in the vCenter UI ? This could be useful in documentation!
Troubleshooting NVIDIA vGPU
If you run Horizon environments and use NVIDIA for GPUs, this vGPU Troubleshooting Guide may provide some tips to help you.