vToolbelt – June 2023
End of Technical Guidance for vSphere 6.5 and 6.7
These two versions of vSphere have served us well; but on November 15, 2023, all technical support for vSphere 6.5 and 6.7 will end as the products leave Technical Guidance.    If you are still running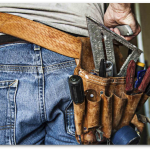 these versions please upgrade now.  If you have questions about the planning or upgrade process let us know!
Security Advisories
Upcoming Events
---
VMware Innovation and Technology Showcase – Northeastern Ohio
Date: June 7, 2023
Time: 10:00am – 2:00-pm
Location: Akron, Ohio – The LeBron James Family Foundation House Three Thirty Event Center
Join your VMware Account team as they bring Subject Matter Experts to Akron for an in-person event to discuss how you can Simplify Disaster Recovery & Ransomware Recovery, Zero Trust in the Datacenter, as well as Threat Protection.
---
VMware Explore 2023
Las Vegas, Nevada
August 21-24 2023
The Content Catalog will be available on June 6th.  This is a listing of all of the breakout sessions for VMware Explore and can illustrate all of the great sessions that you will be able to see at the event!
Registration is open now!
You can use PSO credits to purchase a conference pass (full pricing information)
---
Product Support Watch
The following products are nearing the End of General Support.  You can find the full list on the VMware Lifecycle Product Matrix.
vSphere – vCenter and ESXi
Technical guidance for versions 6.5 and 6.7 will be ending soon.  You can still upgrade to Version 7
Cloud Foundation
Skyline– Free to upgrade – learn how.  This tool is free, easy, and useful.  If you are not using Skyline yet, check it out !
Skyline Collector 3.2 – 8/25/23
NSX 
NSX Advanced Load Balancer 20.1.x – 7/31/23
NSX Advanced Load Balancer 21.1.x – 8/31/23
HCX 4.3.9 – 8/22/23
HCX 4.4 – 7/14/23
HCX 4.5 – 10/13/23
HCX 4.5.1 – 11/21/23
Disaster Recovery
Site Recovery Manager 8.5 – 10/01/23
vSphere Replication 8.5 – 10/01/23
Horizon View / Workspace ONE
Dynamic Environment Manager 10/2106 – 7/15/23
Dynamic Environment Manager 10/2111 – 11/30/23
Identity Manager 3.3.6 – 7/18/23
Workspace ONE UEM Console 2109 – 6/22/23
Workspace ONE UEM Console 2111  – 7/13/23
Workspace ONE UEM Console 2203  – 10/29/23
Workspace ONE UEM Console 2204  – 11/23/23
Workspace ONE Access 21.08  – 9/06/23
Workspace ONE Access 21.09  – 11/01/23
ThinApp 5.x – 7/13/23
App Volumes 4 – 2111 – 11/30/23
vRealize Suite
Automation

8.8.1 – 6/9/23
 8.8.2 – 7/12/23
 8.9 – 8/9/23
 8.9.1 – 9/6/23
8.10 – 10/11/23

Orchestrator –

8.8.1 – 6/9/23
8.8.2 – 7/12/23
 8.9 – 8/9/23
 8.9.1 – 9/6/23
8.10 – 10/11/23

Lifecycle Manager
Identity Manager – 3.3.6 – 7/18/23
Identity Manager – 3.3.7 – 11/01/23
Log Insight – 8.6 – 10/31/23
vRealize Operations – 8.6.x – 10/31/23
---
Notes from the Field
We are currently looking for customers interested in joining an Enterprise Learning Subscription.  The ELS is a 365-day subscription that provides all you-can-consume training in an on-demand/on-line format.  While at least 5 individuals are required to start a subscription – this can come from any mix of OARnet customers.  Each student chooses their own courses and learns at their own pace.  There are currently a few customers interested. Reach out to myself or Carahsoft to learn more, get current pricing, or be added to the list.
VMUG Virtual Event (June 27) – VMUG's virtual event will deliver a highly interactive 3D event with streaming video for keynote and breakout sessions! Join from wherever you are to get the latest news, updates and professional development content
For those in the Western half of Ohio, a drive to Indianapolis for a great in-person event may not be too far.    On July 20th, the VMUG UserCON returns to Indy for a day of knowledge sharing.  Learn more and register.
VMware Skyline
They Skyline rules engine is updated constantly.  Take a look at the new findings for May 2023.
I have developed a page containing all of the information you need to Get Started with VMware Skyline.  It contains videos and documentation, best practices and links to frequently used KB articles.
The VMware TAM community is making a big push to get the news out about VMware Skyline.  For those OARnet customers who are not yet running VMware Skyline, one of my TAM colleagues may be reaching out with an offer to help you get started.  If you would like to get started now – let me know!
Bits and Bytes