vToolbelt – September 2023
End of Technical Guidance for vSphere 6.5 and 6.7
These two versions of vSphere have served us well; but on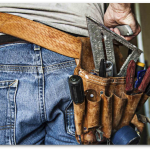 November 15, 2023, all technical support for vSphere 6.5 and 6.7 will end as the products leave Technical Guidance. If you are still running these versions please upgrade now. If you have questions about the planning or upgrade process let us know!
Security Advisories
VMSA-2023-0017 – VMware Horizon addresses multiple vulnerabilites
VMSA-2023-0018 – Aria Operations for Networks address vulnerabilities
VMSA-2023-0019 – VMware Tools update addresses SAML Token Signature Bypass
Product Support Watch
The following products are nearing the End of General Support.  You can find the full list on the VMware Lifecycle Product Matrix.
vSphere – vCenter and ESXi
Technical guidance for versions 6.5 and 6.7 will be ending soon.  You can still upgrade to Version 7
Site Recovery Manager 8.5 – 10/1/23
vSphere Replication 8.5 – 10/1/23
VMware Workstation 17 – 2/17/24
Cloud Foundation
Skyline– Free to upgrade – learn how.  This tool is free, easy, and useful.  If you are not using Skyline yet, check it out !
Skyline Collector 3.3 – 2/16/24
NSX 
HCX 4.5 – 10/13/23
HCX 4.5.1 – 11/21/23
HCX 4.6 – 11/21/23
NSX Advanced Load Balancer 20.1.x – 1/31/24
Disaster Recovery
Site Recovery Manager 8.5 – 10/01/23
vSphere Replication 8.5 – 10/01/23
Horizon View / Workspace ONE
Dynamic Environment Manager 10/2111 – 11/30/23
Workspace ONE UEM Console 2203  – 10/29/23
Workspace ONE UEM Console 2204  – 11/23/23
Workspace ONE UEM Console 2206  – 2/15/24
Workspace ONE Access 21.08  – 9/06/23
Workspace ONE Access 21.09  – 11/01/23
Workspace ONE Access Connector 22.05  – 12/09/23
Workspace ONE Access 22.09  – 11/01/23
App Volumes 4 – 2111 – 11/30/23
App Volumes 2.19 – 3/9/24
Horizon 8 – 2012 – 1/7/24
ThinApp 2111 – 11/30/23
vRealize Suite
Automation

8.10 – 10/11/23
8.10.1 – 11/08/23
8.10.2 – 12/06/23
8.11 – 1/19/24
8.11.1 – 2/21/24

Orchestrator –

8.10 – 10/11/23
8.10.1 – 11/08/23
8.10.2 – 12/06/23
8.11 – 1/19/24
8.11.1 – 2/21/24

Lifecycle Manager
Log Insight – 8.6 – 10/31/23
vRealize Operations – 8.6.x – 10/31/23
vRealize Operations – 8.10 – 10/11/23
vRealize Operations – 8.10.1 – 11/08/23
vRealize Operations – 8.10.2 – 12/06/23
vRealize Network Insight 6.2 – 6.5.1 – 10/13/23
---
Notes from the Field
VMware Explore 2023 Recap
VMware Explore Las Vegas 2023 Session Links
VMware CEO Raghu Raghuram, President Sumit Dhawan, and a host of other speakers discussed challenges and solutions among industry leaders who are embracing a cloud-smart approach to harness the power of generative AI while tapping into data residing on-premises, at the edge, and across multiple clouds.  Watch the VMware Explore General Session Replay.
Watch replays of breakout sessions.
Check out the official VMware Explore video library and William Lam's Github page that provides direct links to over 400 sessions searchable by Category, Session Code, Session Name, and Session Speakers.
VMware Explore On-Demand Video Library
VMware Explore Breakout Sessions on Github
VMware Explore 2023 Announcements
Announcements focused on product innovation and partnerships that enable customers to:
Drive enterprise adoption of generative AI and tap into the value of trusted data.

Modernize, optimize, and better protect their organizations with new cloud transformation capabilities.

Develop, deliver, and optimize apps across clouds.

Accelerate digital transformation at the edge.

Optimize the employee experience.
vSphere 8.0 Update 2 has been released
vSphere Identity Federation with Azure AD
Reduced Downtime upgrades for vCenter
Non-disruptive Certificate management
and much more!
VMware Puts the Power of Generative AI Within Reach of Any Enterprise
VMware introduced new Private AI offerings to drive enterprise adoption of generative AI and tap into the value of trusted data. The announcements include:
VMware Private AI Foundation with NVIDIA, comprised of a set of integrated AI tools, will empower enterprises to run proven models trained on their private data in a cost-efficient manner.

VMware Private AI Reference Architecture for Open Source to help customers achieve their desired AI outcomes by supporting best-in-class open-source software(OSS) technologies.

VMware AI Ready program, which will connect ISVs with tools and resources needed to validate and certify their products on VMware Private AI Reference Architecture.
VMware Cloud helps Modernize, Optimize, and Better Protect Today's Multi-Cloud Enterprises with New Offerings and Capabilities
VMware announced the next evolution of VMware Cloud, empowering customers with new editions and capabilities that will help them modernize, optimize, and better protect their organizations. VMware Cloud announcements include:
VMware Cloud is available in five prescriptive VMware Cloud editions: Essentials, Standard, Pro, Advanced, and Enterprise

VMware NSX+ is a new cloud-managed service offering of NSX for multi-cloud environments that advances core networking and security capabilities for VMwareCloud.

NSX+ virtual private clouds (VPCs) to provide full isolation of networking, security, and services to multiple tenants on a shared VMware Cloud infrastructure managed by a single global NSX interface.

VMware vSAN

 max is a new offering within the vSAN family that will deliver petabyte-scale disaggregated storage for even more scalable, efficient, and cost-effective storage.

VMware Ransomware Recovery is designed to recover from fileless attacks using behavioral analysis of powered-on VMs in cloud-based isolated recovery environments (IREs).

Early Availability of a new cloud-based

 ESXi lifecycle management service in VMware vSphere+, which will enable IT admins to centrally manage upgrades across their entire ESXi fleet in distributed multi-vCenter environments.
VMware Expands Tanzu to Accelerate App Delivery at Enterprise Scale
VMware introduced a suite of powerful new offerings across VMware Tanzu to provide customers with a complete solution to develop, deliver, and optimize apps across clouds. Highlights include:
The Tanzu platform now brings together existing Tanzu and Aria products with new integrations, innovations, and portfolio enhancements to revolutionize application delivery while focusing on application-centric visibility, proactive optimization, and multi-cloud management.

A new platform engineer admin console to configure and operate the Tanzu Application Platform.

Tanzu Intelligence Services includes portions of the VMware Aria portfolio with the common data platform to supercharge platform engineering and cloud operations.

A tech preview of VMware Tanzu with Intelligent Assist that will streamline operational workflows using a conversational chatbot experience powered bygenerative AI.

Other highlights include VMware Tanzu Application Engine (beta), enhanced multi-cloud Kubernetes operations, a developer portal that extends curated app templates, enhanced enterprise developer experience with Spring Framework 6, VMware TanzuCloudHealth

, VMware Tanzu Insights, VMware Tanzu Guardrails and VMware Tanzu Transformer.
VMware Delivers Powerful Business Operation Transformation at the Edge
VMware announced new capabilities, solutions, and services to help customers accelerate their digital transformation at the edge. This includes:
VMware Edge Cloud Orchestrator will provide unified management for VMware SASE and the

 

VMware Edge Compute Stack

. Enhancements to the orchestrator will help customers plan, deploy, run, visualize, and manage their edge environments in a friction-free manner by providing a single console to manage edge computeinfrastructure, networking, and security.

VMware Retail Edge

, a new retail edge industry solution that will allow customers to reduce in-store infrastructure costs and management, remotely deploy and maintain applications on demand, and accelerate the deployment of next-generation AI apps.

VMware Private Mobile Network

, a soon-to-be-available VMware Edge managed connectivity service, designed to help remove the complexity associated with private mobile networks and enable enterprises to focus on their strategic business outcomes.
VMware Advances Autonomous Workspaces with AI-Powered Integrations
VMware announced modern AI integrations to the Anywhere Workspace platform that automatically optimize employee experiences, drive new vulnerability management use cases, and simplify application lifecycle management. Highlights include: