Save the Date – 2018 Central Ohio VMUG UserCON
The 2018 Central Ohio VMUG UserCON will be held Tuesday, April 3rd at the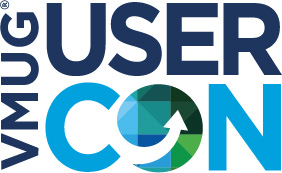 Columbus Convention Center.  Mark your calendars now and plan to be there!
If you haven't attended a VMUG UserCON before here are a few reasons why this is a can't miss event:
Breakout Sessions – There will be multiple breakout sessions with different topics that help you focus your time on learning that will help you take value back to your organization.
Speakers – Come to hear VMware employees, industry thought leaders and tech bloggers share their insight and expertise on the latest topics and technologies.
Connect with other VMware Admins – Guess who else will be at the UseCON – other sysadmins and engineers in your area.  This is a great opportunity to mingle as well as share ideas and experiences.
Technology Showcase – Come and talk to VMware parnters to learn more about the products and services they offer that can help take your systems to the next level.
The agenda hasn't been publisdhed yet.  Watch the VMUG.COM side to watch for the agenda and register for the event!