I've been on Summer Hiatus; but summer break is one of those good thing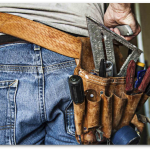 s that must eventually come to an end.    I hope that everyone has found some time to get away and re-charge your batteries during the busy summer season.
Upcoming Events
Central Ohio VMUG – 8/6/19
COVMUG is doing a hands-on lab with Docker & Kubernetes.  Bring your laptop for this 8a-2p meeting where you will get hands on keyboard lab time with containers.  Go to VMUG.COM and register
Ohio SLED VMUG – 8/13/19
The Ohio SLED VMUG meeting will have presentations on Day 2 Operations  by the OARnet TAMS (Matt Lydy for Gov and Arron King for EDU).  There will also be a group discussion on IT Careers in SLED.  Register at VMUG.COM
---
Product Watch
The following products are nearing the End of General Support.  You can find the full list on the VMware Lifecycle Product Matrix.
AirWatch Console 9.3 – 9/14/19
App Volumes 2.13 – 10/13/19
Identity Manager 3.2 – 9/14/19
NST-T
2.0, 2.1 – 9/7/19
2.2 – 9/18/19
ThinApp 4.7.3 – 10/31/19
User Environment Manager 9.3 – 1/4/19
vCenter Converter Standalone 6.2 – 12/14/19
vRealize Automation 7.3 – 12/17/19
Log Insight 4.6 – 8/23/19
vRealize Network Insight 3.9 – 12/20/19
vRealize Operations Manger 6.6 – 8/23/19
Workspace ONE UEM Console
9.4 – 11/2/19
9.5 – 1/2/20