I know many are looking to upgrade to vSphere 7.0 Update 2.  If your hosts use USB Boot Media (SD-Cards, USB Sticks, etc) there is some important information you need to read before you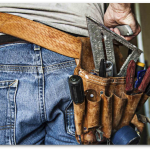 upgrade.    Refer to the information in the Notes from the Field section below for full details.
Upcoming Events
VMworld 2021
October 5-7, 2021
Registration is now live.  You can register for free on VMworld.com.  Key Dates:
Content Catalog – Became available on July 20th.  This allows you to browse information on what content will be available and help you start to plan your schedule.
Schedule Builder – will open on September 14th.  This will allow you to sign up for sessions.
The event itself will be from October 5-7 and is on-line.
In addition to the General pass (which is free), a Tech+ Pass is available for $299/individual.    A comparison of the options is available here.