Hello everyone!   It may not feel like fall yet; but it is October already!  A few key things in the VMware Virtualization space this month: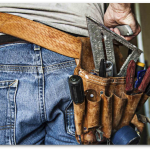 A number of core vSphere products are nearing the end of General Support (particularly vSphere 6.0 & vCenter Server 6.0).  You can find out the exact date in the Product Watch section.
On October 16th, VMware will host the vForum, a live on-line virtual event that you can attend for free.  Get more details below
Upcoming Events
On-Line vForum (October 16th)
vForum is VMware's largest virtual event and will provides access to the latest information on VMware technology.  It is a live on-line event that is free and does not require travel.  There will be 38 technical breakout sessions, live Q&A Video chats and Instructor Led Hands-On Labs.
Block out your calendar for the afternoon of October 16th and register today!