Hello All!  I hope you are able to stay cool!
NSX-V – End of Life reminder – NSX-V is End of Life and will be out of support on January 16, 2022.  If you are running NSX-V you need to migrate to NSX-T.  The licenses you have today do work with NSX-T.  There are 2 methods to migrate.  There is also a whitepaper on migrating from NSX-V to NSX-T.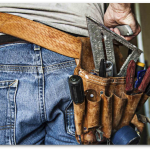 Updates on booting ESXi hosts SD-cards/USB Sticks – vSphere 7.0 Update 3 has been released which automates the settings to allow ESX hosts to safely use SD-Cards.  Refer to the information in the Notes from the Field section below for full details.
Product Support Watch
The following products are nearing the End of General Support.  You can find the full list on the VMware Lifecycle Product Matrix.
Horizon View / Workspace ONE
Dynamic Environment Manager 9.9 – 10/31/21
Dynamic Environment Manager 9.10 – 12/12/21
Dynamic Environment Manager 9.11 – 3/17/22
App Volumes 4 – 1/14/22
Horizon 7.0 ESB – 3-17-22
Workspace ONE UEM Console 2005 (SaaS Only) – 12/10/21
Workspace ONE UEM Console 2006 (SaaS Only) – 12/17/21
Workspace ONE UEM Console 2007 (SaaS Only) – 1/20/22
Workspace ONE UEM Console 2008 – 3/15/22
Workspace ONE UEM Console 2010 (SaaS Only) – 4/14/22